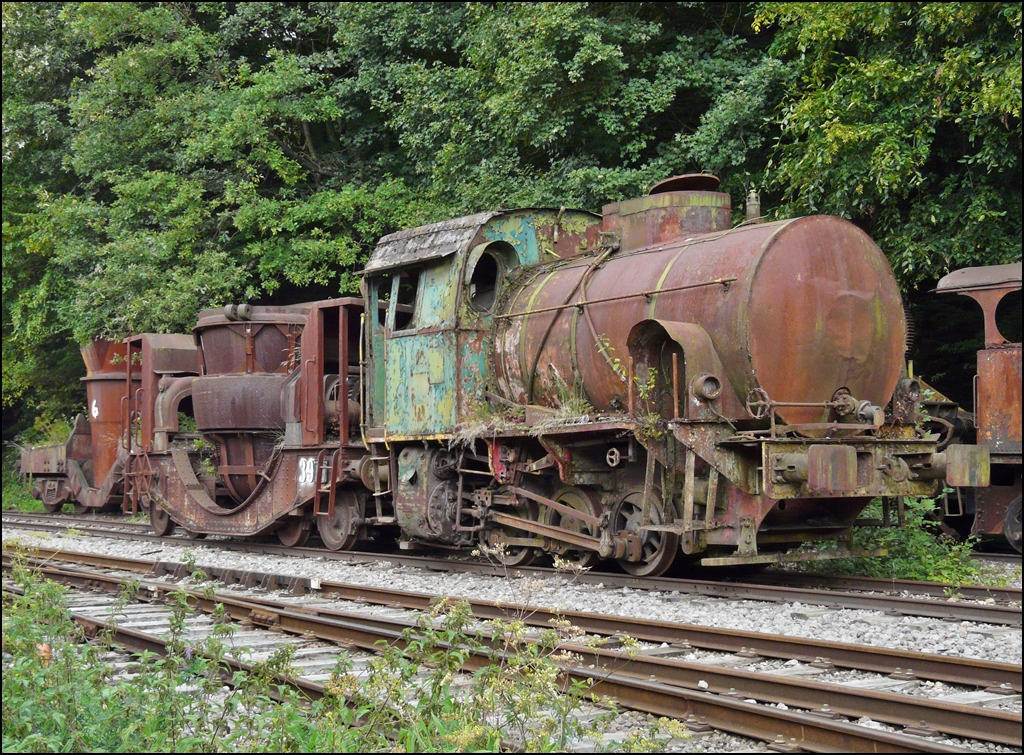 . Locomotive without boiler N° V 12 with 3 axles, belonging to ARBED Dudelange. Built in 1956 by Jung-Kirchen Jungenthal/Sieg under the number 12513.
Type designation by the manufacturer: "Felix".
Power 250 hp, weight 39t.

Fond de Gras, September 13th, 2009.

The advantage of this type of locomotive it is very simple and robust, the most complicated of a normal locomotive (with boiler) is the boiler. It was so cheap to acquire and in maintenance. His conduct is easy and does not require highly skilled personnel. The exhaust of the locomotive is composed of only water vapor, gas combustion and smoke. It can therefore operate safely in areas covered and within the halls of manufacture. The disadvantage is of course to have a limited range and require a distribution network Steam. The latter was not available for all kinds of applications in the steel mills.

De Rond Hans und Jeanny http://wwwfotococktail-revival.startbilder.de 16.04.2013, 799 views, 0 comments