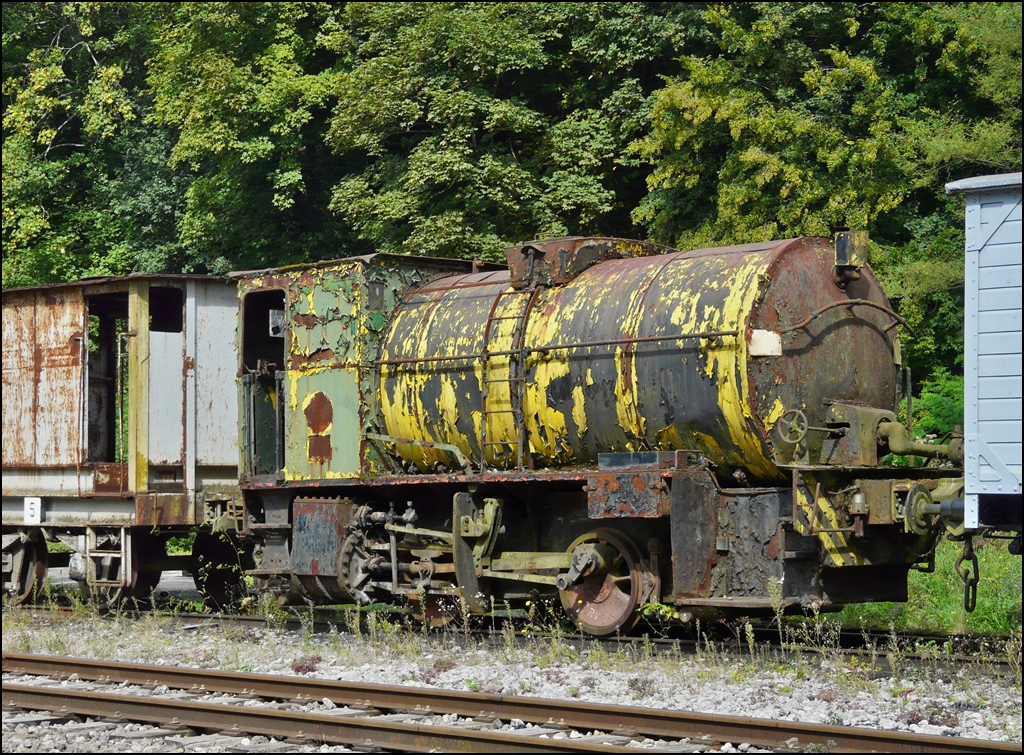 . Locomotive without boiler N° 123 with 2 axles, belonging to ARBED Differdange (formerly Hadir).
Built in 1928 by "Meuse-Liège" under the number 3332.
Power 285 hp, Weight: 38t.

Fond de Gras, September 13th, 2009.

The operating principle of the latter is a cylindrical tank mounted on a frame of steam locomotive and filled to about half of water is crossed by a stream of steam, about 10 bar pressure delivered by installation of steam fixed. At the end of this procedure of filling, the water in the tank of the locomotive took the temperature corresponding to the pressure of the steam introduced (ca. 200 ° C). The engine is disconnected from the filling station and can provide a traction advantage of heat energy in water embedded. As the locomotive rolls, water temperature and jointly vapor pressure led to the cylinder decreases. When a pressure of about 2 bar is reached, the locomotive must regain filling station and the cycle begins again.


De Rond Hans und Jeanny http://wwwfotococktail-revival.startbilder.de 16.04.2013, 534 views, 0 comments