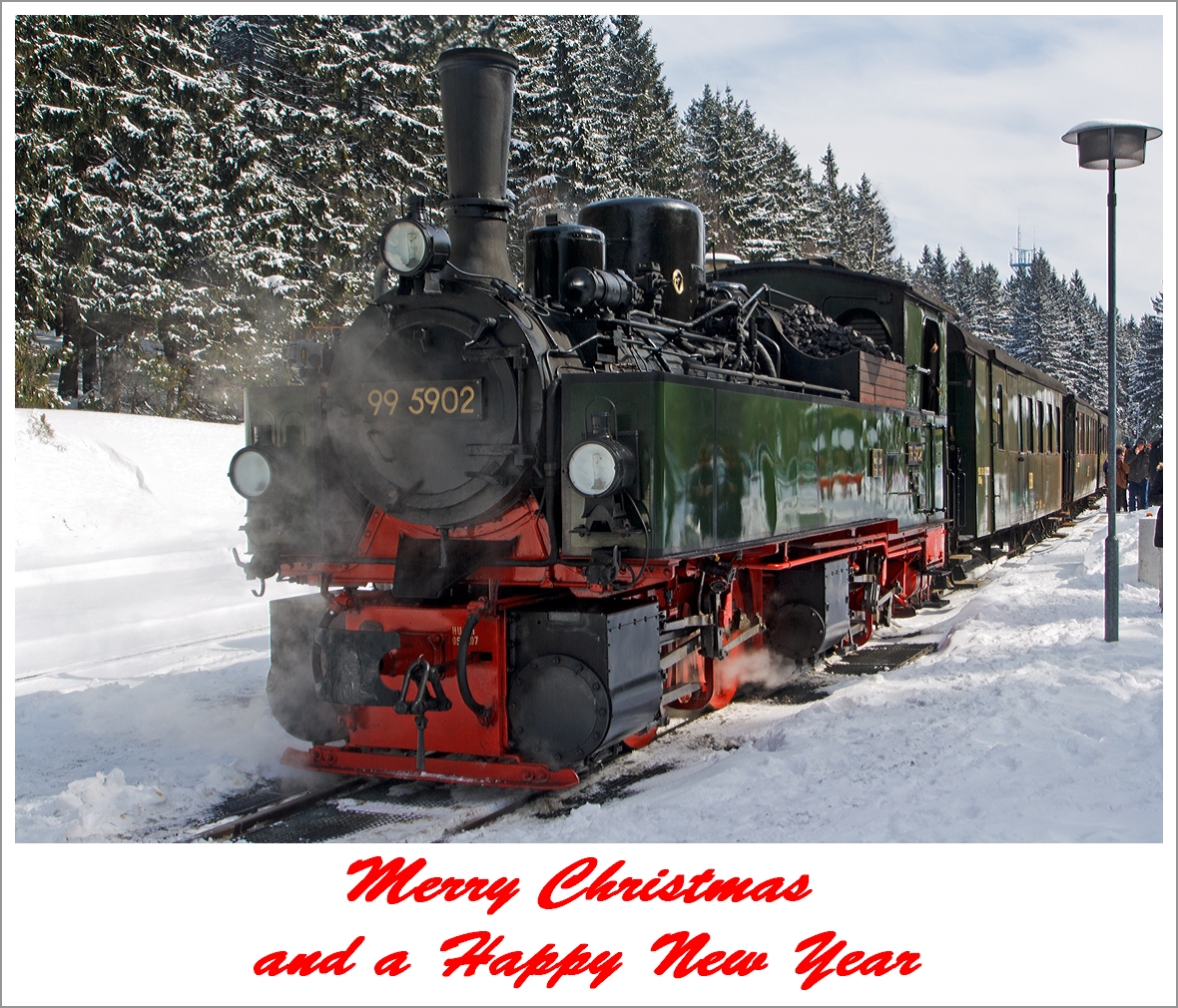 Merry Christmas and a Happy New Year

I myself wish for peace all over the world!

The picture:
The Jung-Malletlok 99 5902 on 23.03.2013 at the stop in in the station of Schierke.
The locomotive was built ad 1898 by Arnold Jung Locomotive Factory in Jungenthal at Kirchen/Sieg under the serial number 261.
Armin Schwarz http://hellertal.startbilder.de/ 23.12.2013, 677 views, 0 comments
EXIF: Canon Canon EOS 1000D, Date 2013:03:23 12:18:07, Exposure time: 0.010 s (1/100) (1/100), Aperture: f/11.0, ISO100, Focal length: 24.00 (24/1)