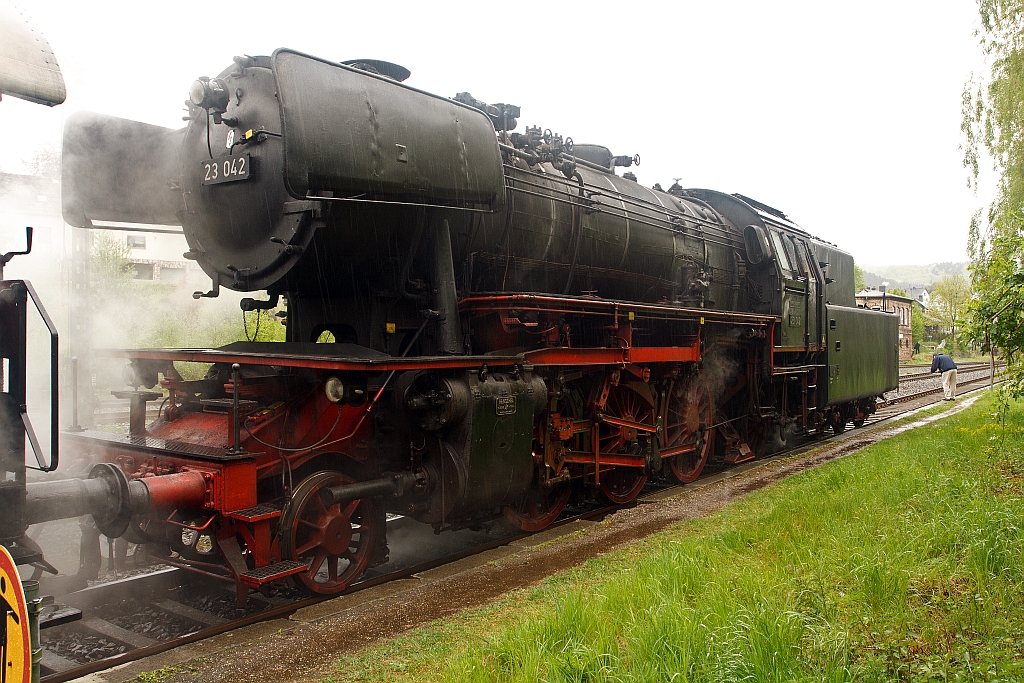 The steam locomotive 23 042 of the Railway Museum in Darmstadt-Kranichstein. Is on 05.06.2012 tender advance in the Herdorf station.
This new construction locomotive was 1554 by Henschel & Sohn, of Kassel built under the serial number 28542nd.
Of the class 23 locomotives were total 105 built. The final from Jung at Kirchen/Sieg in 1959, this was also the last new construction locomotive of the DB.
Armin Schwarz http://hellertal.startbilder.de/ 09.05.2012, 748 views, 0 comments