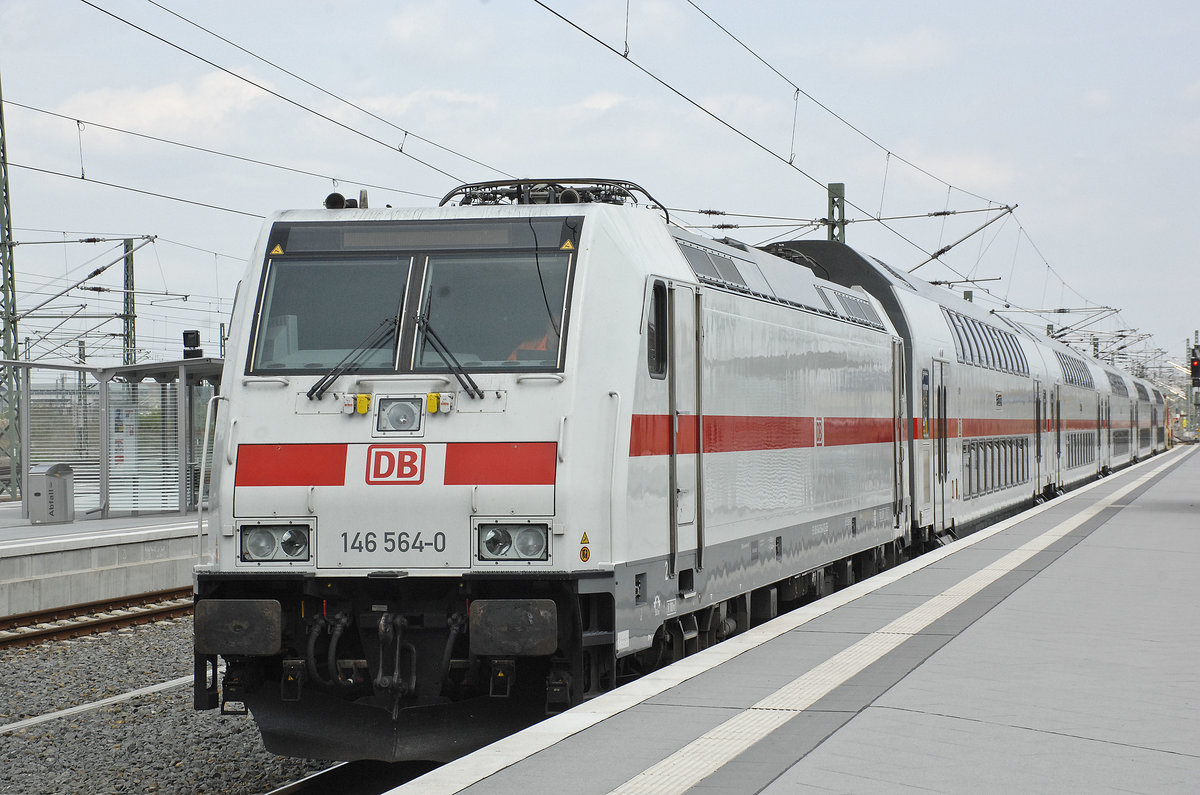 DB Class 146 564-0 at the Central Station in Leipzig on May 1st 2017.

The DBAG Class 145 and DBAG Class 146 are Bo'Bo' mainline electric locomotives built by Adtranz primarily for the Deutsche Bahn at the end of the 1990s.

Between 2000 and 2001, a development for passenger trains with hollow shaft final drive replacing the axle hung drive and a higher top speed of 160 km/h (99 mph) was produced for DB Regio. These locomotives were given the designation DBAG Class 146. An additional 32 were ordered in August 2012.
Hans Christian Davidsen http://hcdavidsen.jimdo.com 03.05.2017, 232 views, 0 comments