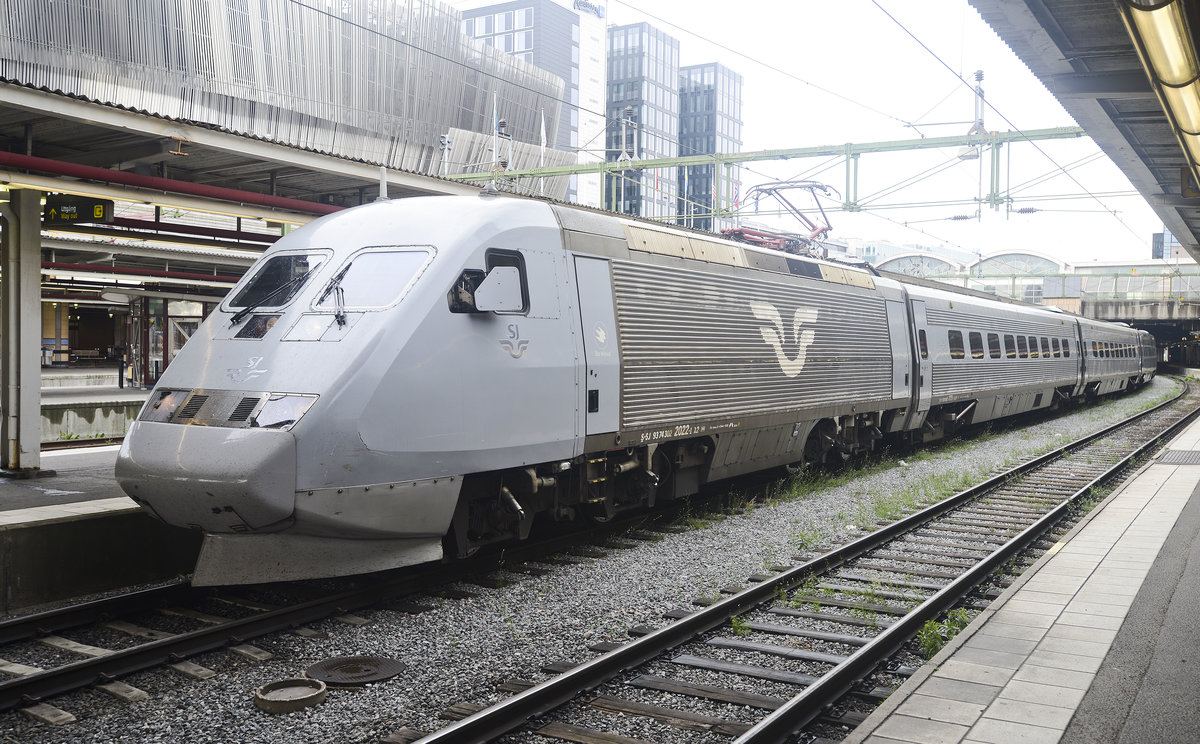 SJ X 2006 at the central station in Stockholm. The High-speed train is renowned for its unique ability to tilt travelling through bends, which makes it Sweden's fastest. Rolls from Sundsvall in the north to Copenhagen in the south. In 2018, SJ is launching an upgraded and fully-modernised version of this train.

Max. speed: 200 km/h

Engine power: 3,260 k

Date: 25. July 2017.
Hans Christian Davidsen http://hcdavidsen.jimdo.com 06.08.2017, 171 views, 0 comments